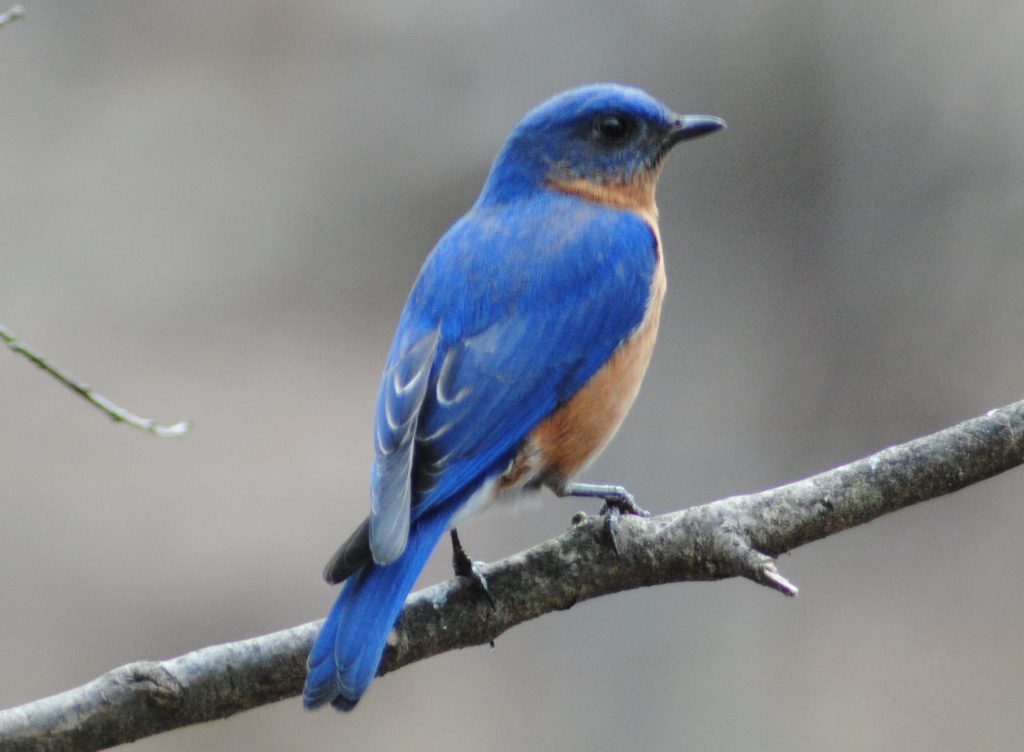 Attracting and Caring for Bluebirds and Other Birds of Color on Your Property
April 15 @ 12:00 pm

-

2:00 pm
From birds and bees to butterflies, bats and beetles, pollinators are a diverse group and are critically important to terrestrial life on our planet. Without our help, however, their populations will continue to decline as a result of numerous stressors including loss of habitat, pests and pathogens, and exposure to pesticides. Bees are clearly the most important pollinator but birds also help fertilize plants in the same way as any other pollinator—by transferring pollen (via their bills) from one flower to another as they flit between plants feeding on nectar.
Bird watching, also known as birding, has become one of the fastest growing hobbies in North America. About 50 million Americans plan an outing to observe wild birds every year. In Canada more time is spent bird watching than gardening. There is even a World Series of Birding every May.
Here at Evermore Farm we enjoy seeing a wide variety of birds over every season. We especially love attracting the birds of color such as Bluebird, Cardinals, Baltimore Orioles, Goldfinches and many others. You can increase the number and variety of birds on your property with some simple tips on feeding, watering, and housing.
Learn more about caring for and attracting more Bluebirds and pollinators to your property at our workshop at Evermore Farm on Saturday, April15, from Noon- 2:00 pm. You will receive instruction on the do's and don'ts of Bluebird care, how to care for the birds during the winter months, identifying the different types of birds on your property, and detailed instruction on Bluebird nesting boxes.
Our Instructor will be Dana Grayson from the Maryland Bluebird Association.
Saturday, April 15th, Noon-2:00 PM
Evermore Farm
Limited Seating- All ticketed participants will be entered to win a free brand new Bluebird nesting box.
Registration Required.  Fee- $15.00.   Click HERE
Fees are Non-Refundable
Share This Story, Choose Your Platform!