Starting Seeds Inside- Growing Your Own Transplants
March 18 @ 12:00 pm

-

2:00 pm
This is a hands-on experience, so plan to get your hands dirty as we show you how to properly seed your own transplants.  You'll also learn how to successfully prepare your tender transplants for the challenges of outdoor living.  Other topics will include choosing the right soil for potting your seeds, quality seed sources, supplies to consider for getting your transplants out early, and protecting young plants from hungry pests and the unpredictable spring weather.  There will be plenty of time to discuss your particular struggles with transplants and ways you can specifically troubleshoot your propagation set-up.  Each participant will go home with 72 planted seeds.
Instructor-  Jackie Coldsmith, Tierra Blooms Flower Farm, Taneytown, MD , http://www.tierrabloomsflowers.com.  Jackie operates a small, sustainably managed flower farm minutes from the Mason Dixon Line in Carroll County, MD.  She grows many well known & not so well known varieties of flowers that are full of diverse textures, heady aromas, and lots of love.  She was a vegetable grower for several years before moving exclusively into cut flower production.  Her farm and business are dedicated to three main foundations; Quality, Environmental Stewardship, and Commitment to our local area.
$45, non-refundable. Registration required. Tickets HERE
Saturday, March 18th at Evermore Farm
Noon- 2PM  Space is Limited to 12 people, so sign up early.
CANCELLATION POLICY: ONCE FUNDS ARE PAID IT IS NON-REFUNDABLE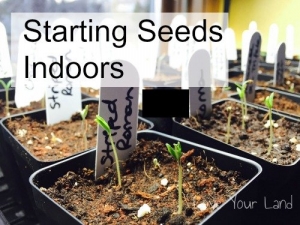 Share This Story, Choose Your Platform!